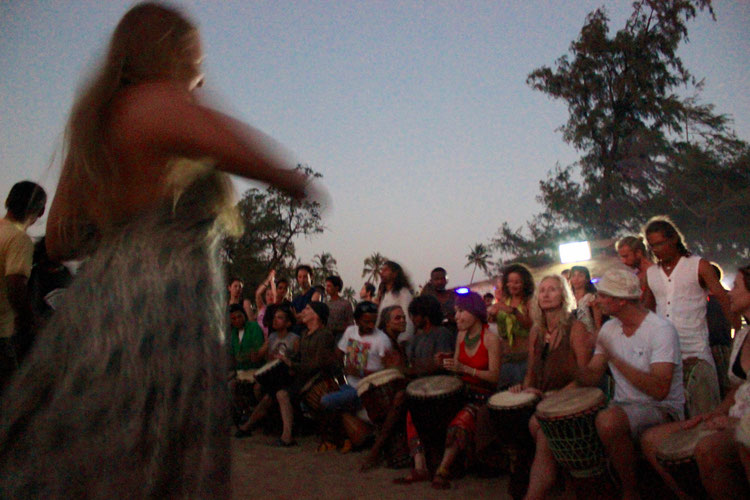 I post those pictures without big words as the battery of my laptop runs out! 
Just a little note: I always thought the era of Goa of being a place of living "la vida loca" started in the 1960s, when the first Hippies crossed the ocean to establish the Mecca for freedom lovers. Actually it dates back to Portuguese colonial times, when Goa was one of the most curious places for Europeans in India due to its rich spices culture. So Goa, after hundred of years still remains a place for freedom seekers from all over the world. It's a place where you just can be the way you would like to be. The every day encounter with different people here has one message to tell: It's beautiful to be a dreamer!
Lots of love from Goa!
---