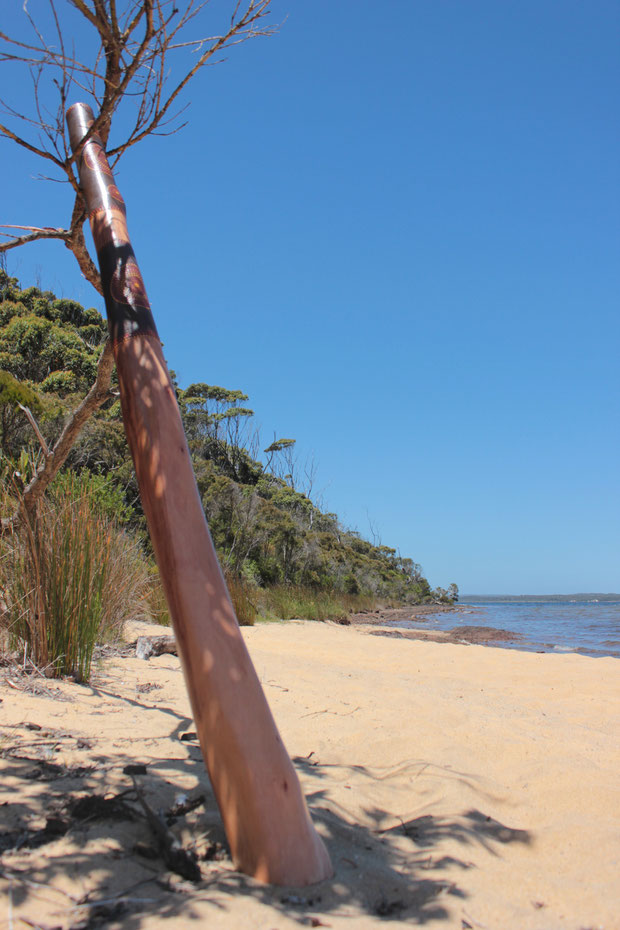 tobi and me are travelling together since one week and we were heading down south into the Southern Forests in Western Australia..Huge forests with Karri and Jarra Trees that belong to the tallest trees in the world..This area is so much of a spiritual place to be ...and non of a touristic place and we are wondering why...It seems people tend to go to the East Coast..We are just overwhelmed by the beautiness of the vast forests in combination with the empty beaches..I letEckhart Tolle speak for me in the following:

Use your senses fully.
Be where you are. Look around. Just look don't interpret.
See the light, shapes, colors, textures.
Be aware of the silent presence of each thing.
Be aware of the space that allows everything to be.
Listen to the sounds.
Allow everything to , within and without...

We love this place...music the woods, the ocean..happiness :)