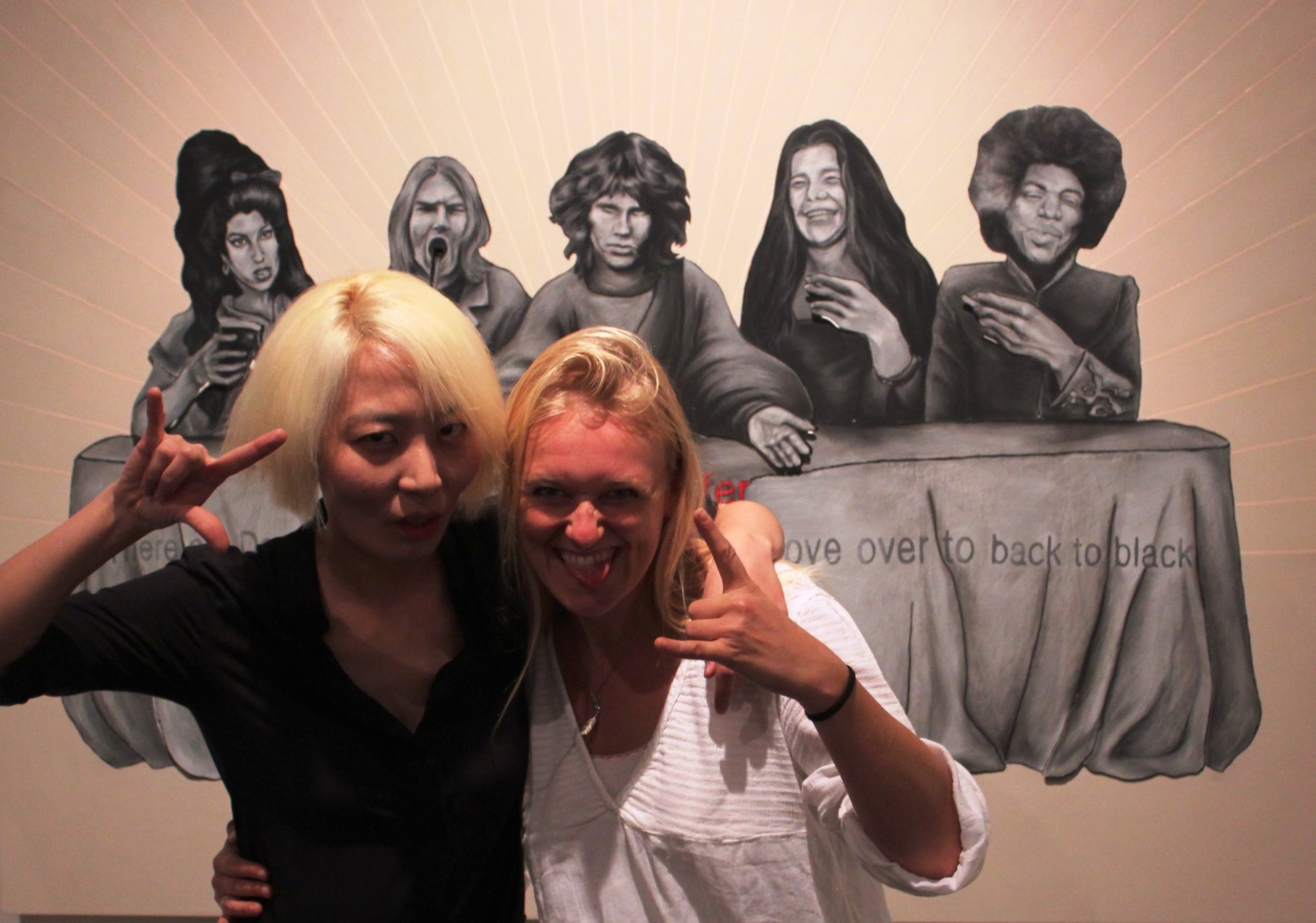 ---
Today my friend Jivu took me out to explore her views on Seoul. What an amazing day. After my first Korean Barbecue on the roof-top at Nayoungs' House with chatting and dancing until dawn, I was a bit tired and it was so hot at this day. In this situation big cities like Seoul with all that noise and thousands of people running around can really be so exhausting for a person like me that's coming from the woods.
But it appeared to be such an intensive day with so many good impressions and meeting good people. First of all we were lucky to see a traditional music event that took place in one of the amazing palaces of Seoul. I have to ask Jivu to tell the story about these musics, she told me everything but I have to be honest..I only remember parts of it ;).  Because that's an important topic, I'll do an extra-section for that on the website anyway.
There was one woman who came to me and asked me what I'm doing in Korea and I told her about my Saemaul Undong research and then she got so emotional. She said that it is incredible that not so long time ago thousands of korean nurses went to Germany when Korea was still a poor country. And now I come here to study about Saemaul Undong which especially amongst the older generation is something like "holy". She was so emotional with me, that I really got tears in my eyes feeling that she went through all of that history from being completely down after the Korean War until today where Korea belongs to the richest countries among the world! Wow!
But not only this was so heart-touching, also seeing those artists playing got me really overwhelmed.
Afterwards we went to Insaartcenter where we met artist "J Solo". Her artwork (created with oil on cutted steel) in the exhibition called "The century of Melancholy" is just capturing so well certain kinds of (sexual) realities behind the curtains of Seoul's shiny city.

---
---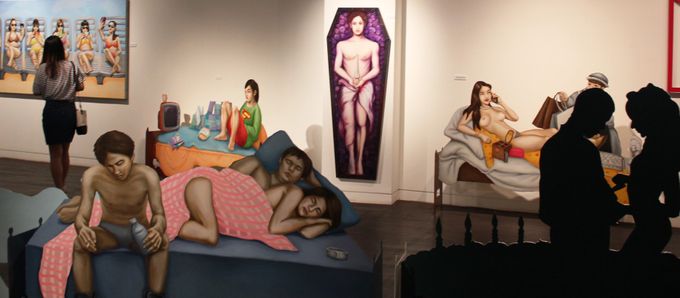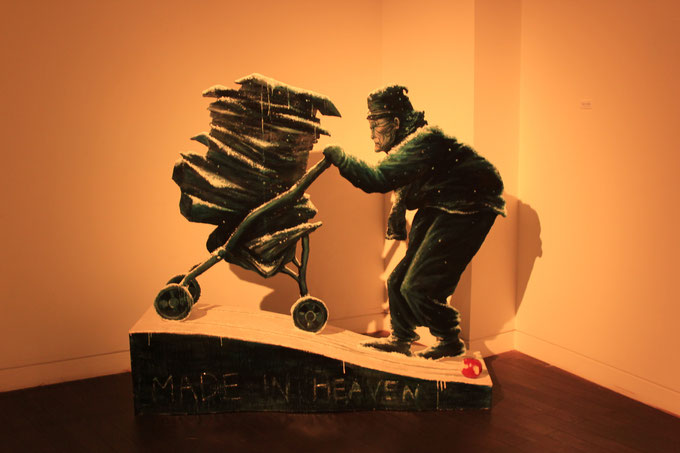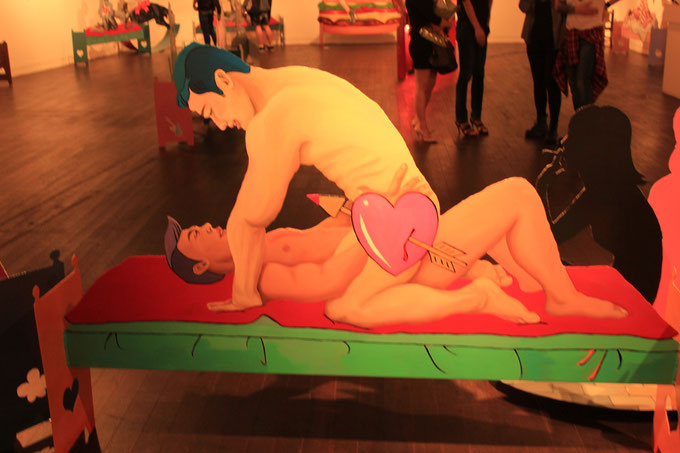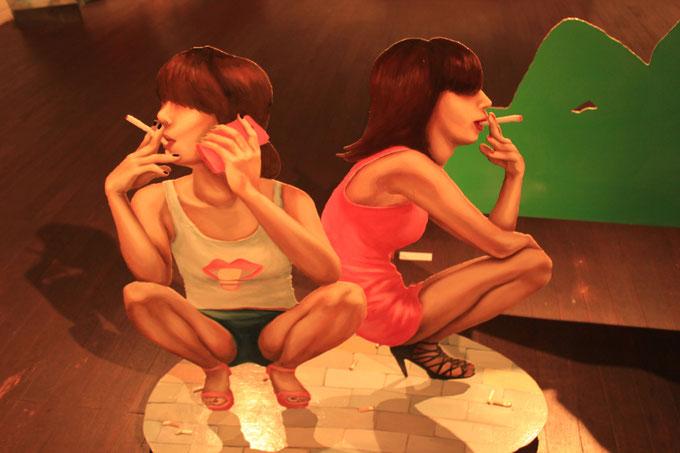 ---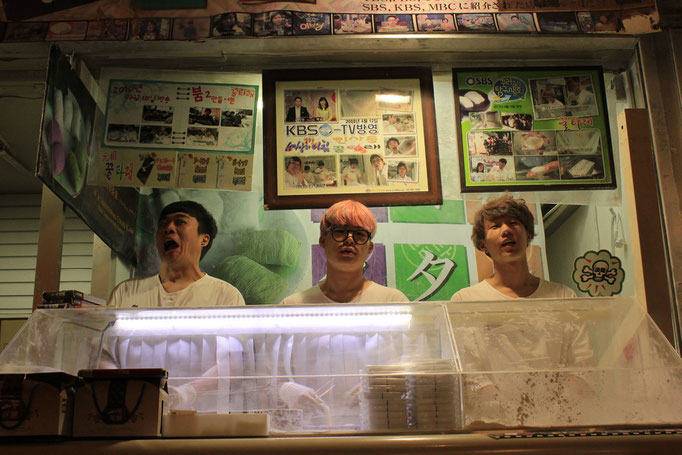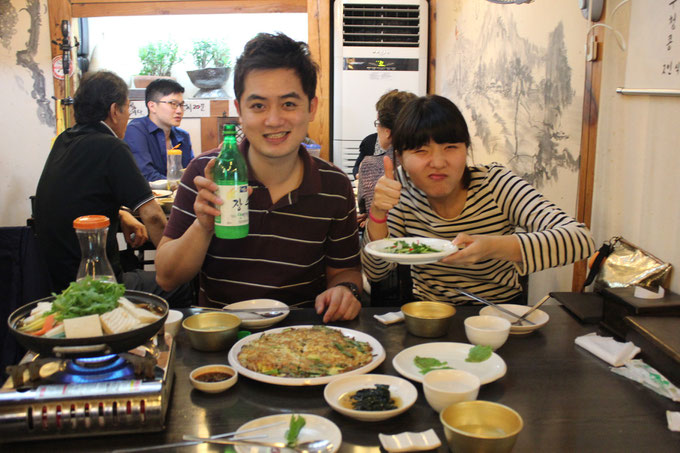 ---