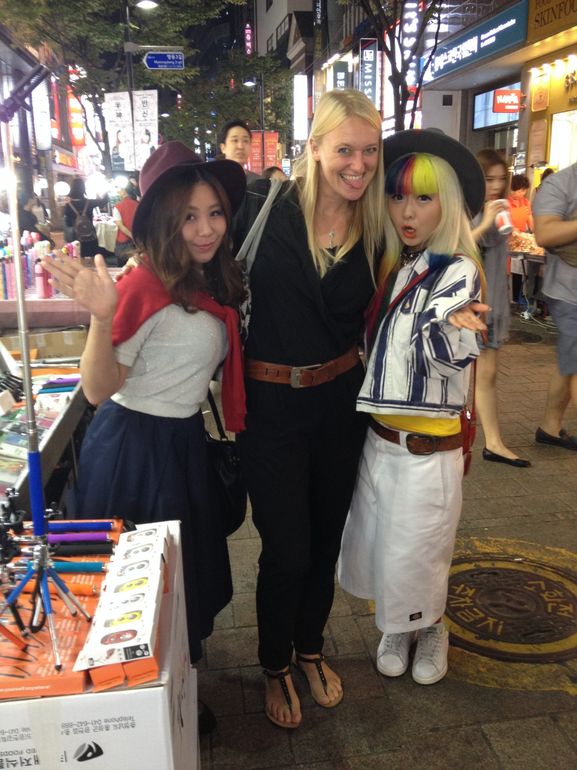 ---
Seoul is a very, VERY big city with 10 million habitants and I was impressed when I arrived here. Everything is on a digital/technical standard that European cities still can dream of. Seoul is also known as the most image-possesed city in Asia and you can tell that while walking around: Not only girls and women, also men are  dressed up stylish and trendy and even Rockbands often have their own Asian style with stylish short hair cuts and glamour hipster clothes.
A big topic in South Korea is Cosmetic Surgery. It's kind of normal to do a little OP to let your eyes appear more round and you'll find Beauty Shops all over. Well, no comment on that here.

It's curious that at least in Germany nearly noone knows about Seoul as being such a vibrant metropolitan city that has everything to offer.  Especially when it comes to fashion, food, bizarre architecture designs, art and of course…

music...on streets in Hondgade, Sinchon and many other areas you'll find a lot of musicians playing during late evening and nighttime. You'll not only find K-Indierock or K-Pop (K for Korean), which is so popular among whole Asia, but you can find some really good creative bands playing finest music on streets but I'm still new here and still have to explore a lot.